With 45 years of experience in the insurance and financial services industry in Ottawa, C. J. Simon Financial Services has been providing brokers with fast and easy access to a broad selection of both traditional and specialty insurance and investment products.
Whether your needs dictate a fast and reliable survey quotation from the top 30 carriers, or a more comprehensive and unbiased education on specific products or marketing strategies, C. J. Simon Financial Services is your best solution!
As an independent broker working to build a fully vested book of business, you deserve product expertise, personalized service, and an unyielding commitment from your provider. C. J. Simon Financial Services is your One-Stop supplier of insurance and financial products and services.
About C.J. (Chuck) Simon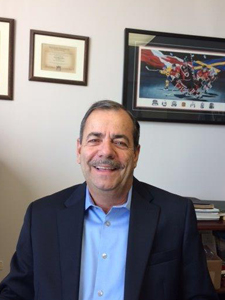 Chuck started his career March 10, 1969 – 45 years ago!
He has held various positions beginning as an agent for 3 years then moved up to a supervisor and eventually a branch manager. He then became a regional manager traveling to several branches from Montreal to Newfoundland. In 1978 he chose to go back into the sales field as a branch manager in Ottawa. Two years later he became a brokerage manager. In September 1981 he opened his own MGA (Managing General Agency for Brokers) and still continues in that role today.
He holds the industry recognized designation of CLU (Chartered Life Underwriter) as well as a Bachelor of Arts degree.
Chuck can also look after Snowbirds in search of some sun and beach fun. If the travel is for a couple of days or even a couple of months, if it's for business or pleasure, Chuck can help find the best and most cost effective coverage for all of our clients. Whether the coverage is for students here on visa or families who need to bridge the gap between provincial coverage we have the solution.
Office Support
If for some reason I am unavailable Mimi will be able to help with your needs & concerns.